Grafton Stays & Attractions – Grafton Central Motel
Grafton stays and rooms are both comfortable and affordable here at Grafton Central Motel. Local attractions are abundant and highly accessible from our location. One of Australia's most majestic waterways, the Clarence River is a dominant feature in Grafton's landscape and lifestyle. Visitors travel from all over the world to compete in dragon boat sail and power boat racing, as well as the Head of the River rowing regatta in December and one of Australia's premier water skiing events, the famous Bridge Ski Race in October each year. See our Grafton attractions events below for more information.
You can also explore the river at a more sedate pace by hiring a boat or canoe. Or you can enjoy a birds eye view as you use the pedestrian foot bridge to cross the famous and historic "Bendy Bridge"; an historic engineering marvel built in 1932.
Water Skiing
Swimming
Bush Walking
Fishing
Kayaking
Farmers Markets
Craft Shows
Live Music
Golf
Dining
Arts & Culture
Jacaranda Festival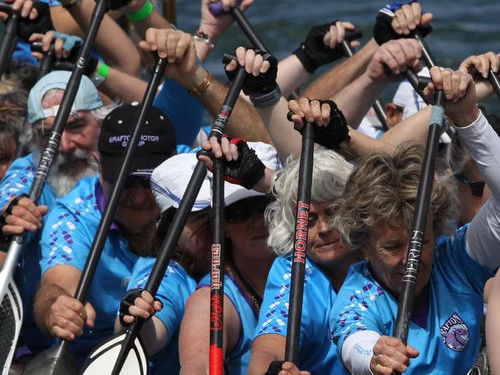 Dragon Boating commenced on the Clarence River in 2003 when a community regatta for the region's annual Jacaranda Festival was organised. The event became known as the Jacaranda Dragon Boat Races……..
Bridge to Bridge Race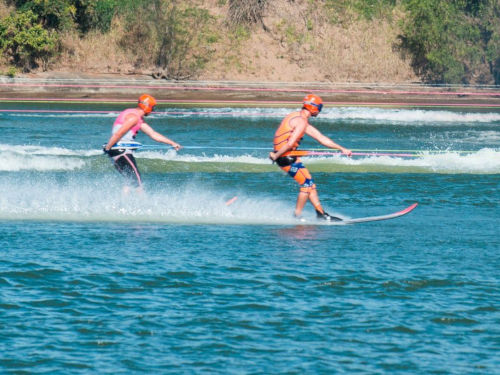 An extreme adventure sporting event of the highest caliber! A 108 kilometre water ski race from Grafton to Harwood Bridge and return, with boats reaching speeds in excess of 120 kilometres per hour…..
Grafton to Inverell Cycle Classic
This one day event, beginning in Grafton passing through Glen Innes and finishing in Inverell, is a 228 kilometre ride over some of the most demanding terrain in worldwide cycling, starting at…….
Farmers Market
Discover the flavoursome taste of seasonal fresh fruit, vegetables and herbs just harvested, much of it grown organically, chemical free and local, purchased directly from the grower. Enjoy the wonderful assortment…
Open Mike
Come and check out local musicians, Wednesday nights at the Naked Bean. Enjoy wood fired pizza, a chilled out atmosphere and great live music. We also have a new in house menu as well. We have kept some…
Stock Horses
Action packed equine program that demonstrates the versatility and athleticism of the Australian Stock Horse as well as the skills and horsemanship of the rider. Spectators are welcome to attend…
Truck Show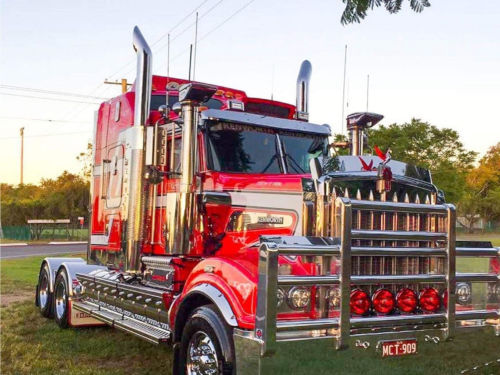 The Grafton Truck Drivers Social Club is a community Social Club for people in the transport industry. They are responsible for the organisation and running of the Annual Grafton Truck Show on the June Long Weekend…….
The Plunge
The plunge Art and Culture Festival is a month long program of events right across the Clarence Valley in northern NSW. From exhibitions, local art and craft, workshops, live music, theatre, film and shows……..
Soulful Concert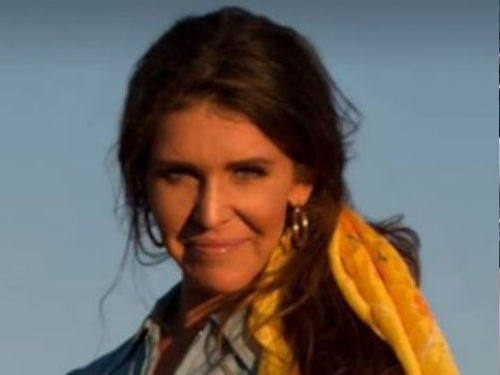 FM 103.1 holds this annual event each May. This year features Fanny Lumsden and the Thrillseekers. Fanny is a two-times Golden Guitar winner at the Tamworth Country Music Festival. Rolling Stone Magazine have said….